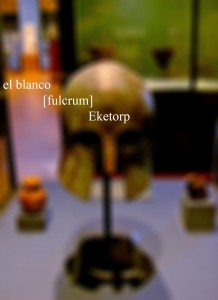 Eketorp : 3:36
note:if you want to listen to this in MT2 (*and* you happen to have all the VST(i)s, you have to turn arpegiation off in z3ta+ #5, no idea why it won't stay off…).
Anyways, I cooked up this little old-skool demo-style tune for seven and our upcoming demo. The focus was on a nice traditional demo-scene style tune, with fast beats, funky bases, over the top synth leads and the rest. But I had to keep it short and sweet to fit within the lenght of the demo.
Came out better than I hoped, plus it has a nice updated sound which I'm happy about.
Other features: first tune that I really spent any time messing around with VSTs for effects. I have a distortion VST, a chorus, a compressor, some other stuff.
Get The Tune:
el_blanco_[fulcrum]_-_Eketorp.mp3
el_blanco_[fulcrum]_-_Eketorp.ogg