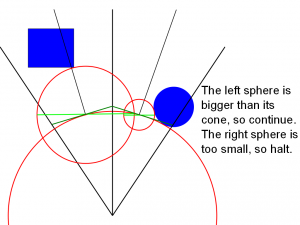 At Revision 2012, I took part in the Lightning Seminars, a new category of seminars that take only 4 to 8 minutes, including Q&A. Since I had trouble keeping my talk in that short a timeframe, I had to cut a few slides, and postpone questions until after the other talks.
I promised to make a longer version of my slides available here, so you can download them here:
Cone_Marching_Mandelbox_by_Seven_Fulcrum_LongVersion
If this helps you to implement cone marching in your own demos or intros, a greeting would be appreciated.